Color-treated hair is always a trend! After all, it's part of the way to express ourselves. How should you care for color-treated hair is the question. This article will talk about the do's and don'ts to maintain gorgeous color-treated hair.
The art of changing your hair color by applying color treatments and hair dyes has been practiced for centuries. In the past, different methods were used to change the color of the hair, including leeches, henna, berries, and much more. However, the first synthetic hair dye was introduced in 1907 by the founder of L'Oreal, Eugene Schueller. Since then, multiple techniques of hair color treatment have been introduced, such as lowlights, balayage, ombre, etc.
Treating your hair with all those fun colors is a fun experience that gives you the change and looks you've been wanting. The options are many. There are semi-permanent and permanent hair dyes that let you relish your colored locks for as long as you want. But to be sure you get to show off your hair color for a while, follow some precautionary measures.
The Do's for Color-Treated Hair
Prep first! Whether you are getting a color treatment for the first time or are a pro at changing hair colors, prepping your locks beforehand is very important. If you want your hair dye to apply smoothly and stay for a longer period, start by washing your hair with a good clarifying Shampoo. This will ensure that all the silicones and other types of build-up will wash away, plus is a great tip especially for ladies with an oily scalp.
Sans the Ammonia. The second step is to ensure you are getting a quality hair dye that is ammonia free. Patch test beforehand if you are a first-time hair color user to assure you are not allergic to synthetic dyes. After you are done with the color treatment, wait around 48 to 72 hours before you wash your hair with shampoo. Make sure to use only a Sulfate-free shampoo to extend the longevity of your hair color.
Condition well. Since color-treated hair is drier and more damaged than untreated hair. Therefore, it is important to add the moisture back to your gorgeous locks. This can be achieved by using conditioners often. You can also use protein treatments to reverse some of the damage and nourish your hair, by using a Conditioner with keratins in it. 
Leave-In Condition. Another preferred choice is to use Leave-in conditioners or shine-providing serums, so your locks stay lustrous and healthy-looking. The co-washing approach is especially beneficial for color-treated hair and extends the life of your hair color. Thus, reduce the use of shampoo only once or twice a week, so your color lasts longer.
The Don'ts for Color-Treated Hair
Avoid heat. To make sure your hair color stays vibrant for long, avoid hot showers. Heat is the enemy of color-treated hair. Similarly, avoid hair dryers, hair curling irons, and hair straighteners, unless you are using a heat protectant spray. Sun exposure can be fading your hair color. So be sure that this summer or anytime you're out under the sun, you wear a hat or a scarf to protect your tresses. You can also use hair products or leave-in conditioners that have SPF in them. They will keep your locks safe from the harmful sun rays.
Chemical-free. Chlorine is a well-known foe of the color treated hair. Therefore, whenever you plan on enjoying a pool day, wear a leave-in conditioner or a cap. This will protect your hair from chlorine damage. Color-treated hair is more prone to damage and breakage. Avoid getting your hair colored frequently, plus wait at least six weeks between each treatment.
Product Suggestions for Color-Treated Hair
Here are some product suggestions for premium-quality hair care products. These items will help your hair color stay vibrant for long and will also add nourishment to your locks.
Kellis Professional Sulfate-free Smoothing Keratin Shampoo
This shampoo has a sulfate-free formula, which makes it the best product for color-treated hair. It has a rich formula, plus carries nourishing ingredients like jojoba seed oil, collagen, keratins, and amino acids. All of which not only add the required nourishment to your hair but also leaves them soft, silky and smooth. The Kellis Professional Sulfate-free Smoothing Keratin Shampoo reduces the frizz production and promotes the growth of your hair.
Kellis Professional Keratin Smoothing Conditioner
Rich in keratins that help the color-treated hair to regain their soft texture, the Kellis Professional Keratin Smoothing Conditioner is a recommended product for color-treated hair. Featuring ingredients like collagen that increases the volume of your hair and gives your locks a voluminous look. The presence of jojoba oil strengthens the strands of your hair and inverts the hair damage caused by heating tools. This conditioner is also an excellent product for co-washing if you want to follow the no-shampoo regime. 
Kellis Professional Superior Leave-in Conditioner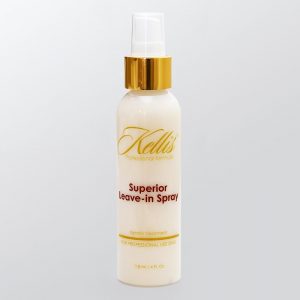 This leave-in conditioner is a 3-in-1 product that serves the purposes of a leave-in conditioner, a hair protectant, and a thermal protectant. All of these factors make the Kellis Professional Superior Leave-in Conditioner a must buy for color-treated hair. You can apply it to wet hair before styling, to avoid hair damage. Furthermore, using this conditioner before taking a swim will protect your hair from the chlorine damage. The leave-in properties of this conditioner promote good hair health. Also, the conditioner provides your hair with the elasticity, silkiness, and the shine they need.
Come back for blogs on a weekly basis.  Follow us on Instagram and Facebok for beautiful updates and contest!