Known as the Queen of Soul, Aretha Franklin needs no introduction. Aretha Franklin rose to fame in the 60s and has a long list of hit songs, with fans from over three generations. The demise of Aretha Franklin on 16th of August, 2018 has been a heartbreaking news for the fans all around the world. This article is a tribute to Aretha Franklin, going over some of the most iconic hairstyles, she had over the years. Supporting short curly hair to bobs, retro buns to long hair, Aretha Franklin's hairstyles have always been an inspiration for women over the decades. Here are 10 Iconic Aretha Franklin Hairstyles that are worth giving a try.
Beehive
The beehive is one of the trending hairstyles from the early 60s. The side-part paired with a beehive by Aretha Franklin is an iconic hairstyle of its era. 
Voluminous Pixie
This very voluminous textured pixie cut is supported by Aretha Franklin during a performance on the Andy Williams Show. It was one of the very trendy hairstyles in the 1960s and can be attained by curling your hair. The curls are later brushed out and with the use of a hairspray, given the desired volume.
Flipped Bob
This flipped bob hairstyle for a portrait image shows the liking of Aretha Franklin for bob hairstyles. A very voluminous hairstyle paired with front bangs, add to the beauty of the hairdo. It can be easily attained with hair volume enhancing techniques.
Medium-Length Hair with Straight Bangs
An image that was taken in the mid-1960s shows Aretha Franklin with medium length hair and straight bangs. A trending hairstyle of the time is easier to achieve than it looks. The luminous hair with loose waves at the bottom will make a perfect retro hairstyle to try out.
Turban Style Head Wrap
Aretha Franklin was known for her love for hair accessories, hats, and head wraps. In this image, the artist is wearing a head wrap in a turban style for a photo shoot.
Tapered Afro
This tapered, brushed-out Afro hairstyle look can be seen as the go-to hairstyle flaunted by Aretha Franklin in the early 1970s. Easy to create if you have naturally short coily, curly hair. Brush them out to achieve a similar look. 
Top Knot Bun
Aretha Franklin was rarely spotted with a bun hairstyle and this sleek top knot bun is super easy to style.
Natural Curls
In this image, Aretha Franklin can be seen supporting long, naturally curly hair. With her love for big, voluminous hair, her curls are truly remarkable.
Aretha Franklin and Short Curls
The natural, short curls are one of the signature looks of Aretha Franklin. Those attractively textured curls can be credited to their natural curl pattern and a little styling gel.
Layered Waves
Aretha Franklin is known for loving weaves and wigs. This layered waves wig was gracefully styled by Aretha Franklin and can be easily replicated since it is still a trending hairstyle.
Product Recommendations
All the fans of Aretha Franklin loved her impressive fashion sense and amazing hairstyles. There is no doubt that Aretha was beautiful and trendy with her style while maintaining a style of her own. Don't be afraid to stay trendy with hairstyles. It will keep you youthful. Of course, while following hairstyle trends, be sure to use the right styling products. You'll get to achieve your chosen hairstyle even more efficiently, with the desired result guaranteed. Here are some recommendation for high-quality products by the brand Kellis Professional.
Kellis Professional Keratin Smoothing Conditioner
Aretha Franklin is known for her voluminous hair that always looked healthy, regardless of her choice of hairstyle. This nourishing Keratin Smoothing Conditioner by Kellis Professional is constructed using ingredients like collagen, organic oils, and sulfur. All these items will keep your tresses moisturized, repairing the damage, and aiding in the growth of your locks. This conditioner is suitable for all hair types and if you are looking for a product to boost your hair volume like that of Aretha Franklin, this is worth investing in.
Kellis Professional Smooth Silky Shine Serum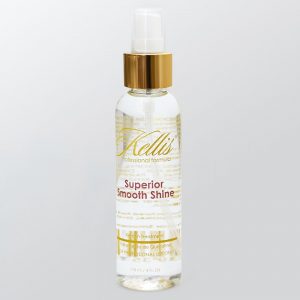 Another noticeable thing about Aretha Franklin's hair was how luscious and nourished they looked. If your locks lack a natural sheen and are dull, this serum is a product you need to know about. A perfect after-shower hair serum, this Smooth Silky Shine Serum by Kellis Professional will not only provide a healthy shine to your hair, but will also protect them from heat and chemical damage. Suitable for all hair types, apply a petal size amount to damp or dry hair before using styling tools and easily achieve any Aretha Franklin hairdo.
She Will Be Missed
The Queen of Soul's unique fashion sense and hairstyles are a remarkable contribution to the fashion world. Aretha Franklin was a legendary artist that will always be missed and forever live in the hearts of her fans.
Note: All the credit for these images goes to their respective owners and they have been collected through Google. Keratin Supply doesn't carry any ownership of these images.
Be sure to check out our website for great deals on Kellis Professional products. Follow us on Facebook and Instagram to check out hair ideas as well as before and afters from our customers.