If you have long or thick hair, you can relate that the real problem isn't washing your hair regularly, but investing time in hair drying. Hair drying can be time-consuming depending on your hair length, thickness or your preferred method for hair drying. A hair drying method that works for your friend with shorter, curlier hair, might not work for your longer, frizzier hair. Maybe this is the reason that many hair drying techniques and wet hair trends have been invented by people over the ages. However, if you are looking for the best hair drying solution for your hair, keep reading. We have compiled a detailed comparison between blow drying vs other hair drying techniques as well as the pros and cons of each.
Blow Dryer for Hair Drying
The blow dryer has to be the most loved method for hair drying. It's probably the quickest way to dry your locks. Not to mention, the amazing volume the blow dryer gives to your hair, a complete bliss for thin hair. Though, regular use of blow dryer can be damaging to your tresses due to the heat settings. If you don't have a good command over the blow drying technique, it can do more damage than good. Incorrect use of hair brush along with the blow dryer can tangle-up your hair and can lead to hair fall. What's more, if you suffer from drier locks, the blow dryer will strip all the natural moisture from your hair and in turn cause more damage.
Air Drying
Air drying is the most natural way to dry your hair that doesn't cause any type of damage to your hair. However, if you have naturally thick or curly hair and live in a humid region, air drying can be a nightmare. It will take forever to dry your locks and is not practical if you're in a hurry to work or to a date. Using the air-drying technique for hair drying can also be impractical for wavy locks because your tresses can look like an explosion aftermath on your head.
Towel Drying
The use of a towel for hair drying sounds very tempting if you are into au naturel practice and avoid all kinds of heating tools. Towel drying is basically using a towel and with rubbing motions to dry your hair. It can be effective, but it needs to be combined with the air drying technique, or it's very time-consuming otherwise. However, the repeated rubbing action can cause your strands to break and is not an ideal method for already damaged hair. If your hair is prone to frizz, you won't be able to tame it.
Use of T-shirt for Hair Drying
Using an old T-shirt to dry the hair is a relatively newer hair drying technique, but carries all the perks other hair drying methods lack. If you suffer from excessive frizzy hair, this can be the best way to dry your locks. The T-shirt will absorb all the water from your locks, without squeezing out all the natural moisture, leaving your hair soft and manageable. Since you won't be rubbing your hair like you do with a towel and instead wrap up your hair in a turban style, there will be minimal hair damage or breakage. Horray for that!
Which Hair Drying Technique to Opt for?
After analyzing all the hair drying techniques, you will be wondering which one to opt for. All these drying methods have their perks and flaws. It all comes down to your ease, hair type, and the amount of spare time you have in your busy routine. If you have naturally fine and thin hair, which lack volume, but volume is what you are after, then the blow dryer is your best bet. To avoid over-drying your hair and the heat damage, wash your hair with a good nourishing shampoo, followed by application of a deeply moisturizing conditioner. Before blow-drying, use a protective serum, keep the heat settings at a comfortable level, and never fully dry your hair.
If you have naturally curly, wavy or thicker hair, using an old T-shirt or a microfiber cloth is a smart choice. Before wrapping your hair in a T-shirt, use a hair serum to keep your hair moisturized and to maintain the curl pattern. This way any chances of your hair turning into a frizz ball will be eliminated. 
Here are recommendations for some quality products that will make your locks look even more healthy, as well as beautiful.
Kellis Professional Keratin Sulfate-free Shampoo
If hair turning frizzy after they are dried is one of your main issues, then you need this shampoo in your life. With a formula that is free from sulfates, this shampoo is gentle on your hair and ensures that they stay smooth, as well as frizz-free. Containing nourishing ingredients like keratin, collagen, and organic oils, Keratin Sulfate-free Shampoo by Kellis Professional will deeply nourish your hair, making your tresses ultra soft. This shampoo is suitable for all hair types and regular use of this shampoo will help your hair grow longer, as well as stronger.
Kellis Professional Keratin Smoothing Conditioner
Choosing the right conditioner that can survive the warm heat of the blow dryer and doesn't leave your hair dull is very important. This Keratin Smoothing Conditioner by Kellis Professional is the best conditioner containing the specified properties. It will keep your hair nourished, moisturized, soft, and super silky after they are dry. So, no matter which hair drying method you opt for, you can be worry-free that your hair won't end up looking like dried straw. This conditioner contains keratin, nourishing oils, like jojoba oil, and other superb ingredients. It is suitable for all types of hair, and for the best result, use it alongside the Kellis Professional Keratin Sulfate-free Shampoo.
Kellis Professional Smooth Silky Shine Serum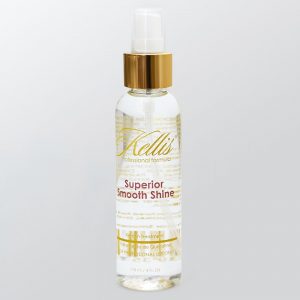 If you are looking for the perfect hair protective serum to use before blow drying your tresses, your search finally ends here. The Smooth Silky Shine Serum by Kellis Professional will seal your strands and protect them from all types of heat damage. It also repairs the damage, while giving a healthy, luminous shine to your hair all day. Since it has a very lightweight formula, this product is equally useful for oily and dry hair types. It will not weigh down your hair and will make curly or wavy hair look even more gorgeous. Can be used on both dry and wet hair, a perfect boost of hydration for your locks.
Conclusion
It is important to try out different hair drying techniques and find the one that works the best for your hair type. Any flaws in a hair drying method can be fixed with the use of the right kind of products. Proper care of your hair will result in healthy-looking locks that always look irresistible and compliment-worthy.
Follow KeratinSupply.com's blog for weekly updates. We're also on keeping you up to date on our Instagram and Facebook, so follow us there!